The bad news is I stuffed up.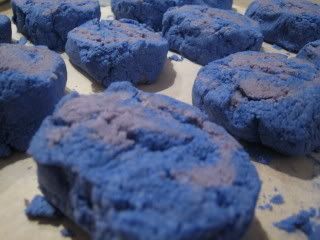 This is my first attempt at solid bubble bath. As you can see, or probably not since I did such a horrible job of it, is that I attemped to do a swiss roll.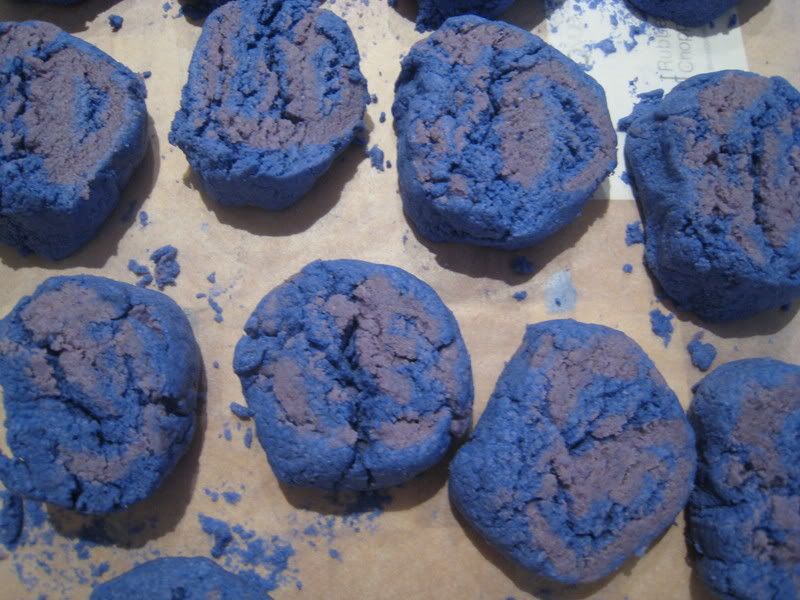 I should have let the mixture harden up a bit as it was so unbelievably squishy I had a hard time rolling the whole thing up. It was a struggle really but it was too late to stop once I started. And what's up with the colour of the second layer? It looks grey, yuck! It's a bit more pink in real life though but still.
The texture is sort of like playdough only a little firmer. You can break off pieces and crumble them under running water for the bubbles!
Ingredients: Bicarbonate of Soda, SLSA, Oatmeal Flour, Cocoa Butter, Citric Acid, Glyceryl Cocoate, Shea Butter, Cocobetaine, Fragrance.
Oh yes, it works! Lovely bubbles. I've yet to try it in the tub as I don't have one but I'm sending some over to a friend who will test it for me. I fragranced it with
Black Raspberry Vanilla (BBW) from Save on Scents
and it smells pretty good.
It was still a whole lot of fun making it! Will it ever look like
this
? Maybe not, but hopefully one day :)