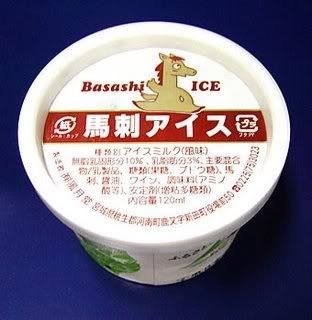 I hear there is a place called the Cup Ice Museum in Ice Cream City located in Tokyo, Japan where you can find some of the weirdest ice-cream flavours. Some of which include, hot spring water, miso ramen, seaweed, straw, potato, whale and of course basashi or horse meat icecream.
Basashi is often served raw as sashimi in Japan with soy sauce and thin ginger slices. It is said that if you can overcome your initial revulsion or prejudices, the texture is chewy and the taste, smooth and creamy.
The cities, Kumamoto and Matsumoto are famous for basashi although the consumption of horse flesh is not as popular as it once was. For more information, you can check it out
here
and
here
.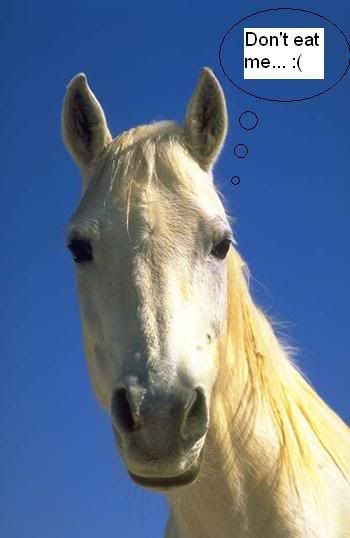 A friend who is currently visiting Tokyo has recently tasted Red Bull ice cream.
I've eaten some pretty weird stuff myself such as pigs' intestines and chicken gizzards. Do I see some people doubling over in horror? Hehe, in all honesty, neither of them has a taste per se. It's eaten for the texture mostly, kind of like escargot (snails).
What's the weirdest thing you've ever eaten?