I took a little break from studying and made some creme caramel soaps. I'm happy with the design but am really confused about the smell!
The top is scented with
Special Edition Vanilla fragrance from Sweetcakes
and the bottom part of the soap is scented with
Brown Sugar Fragrance from Save on Scents
. The reason I switched the two scents was due to the vanilla's discolouring agent. However, when I first removed it out of the mould, the soap smelled like a cross between eggs and cake. Not unpleasant but not great either.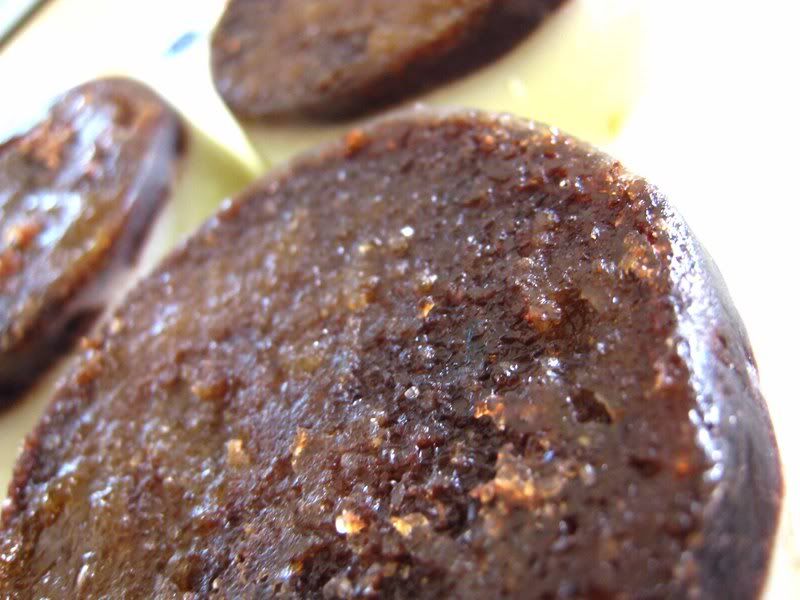 Now, it doesn't really smell like anything. Just sweet and very mildly so which I think is due to the raw cane sugar I sprinkled on top. The heat from the saponification caramelised it quite well even if it
was
a pain to get it out of the mould.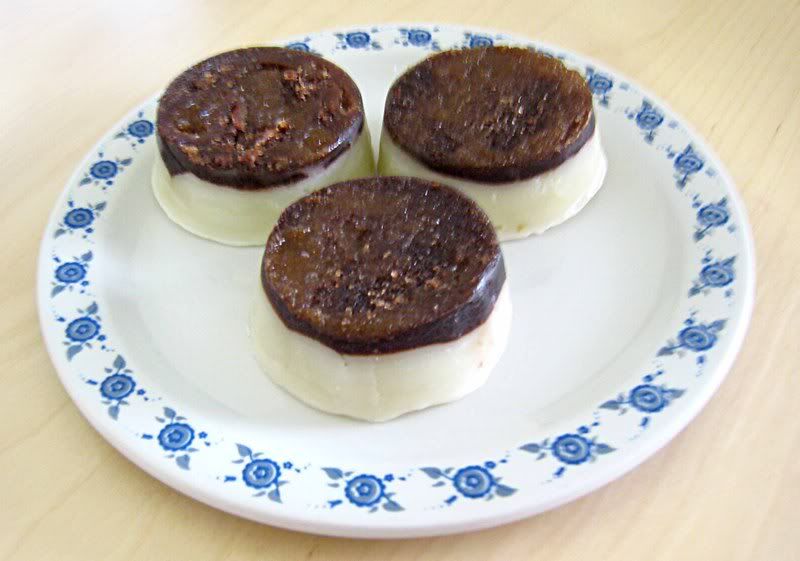 I think I'll have to increase the amount of fragrance I included although I thought I put in loads of the vanilla! I suspect its not very concentrated at all which is a shame. Anyone have any experience with fragrances from Sweetcakes?