What do you look for when you shop for bath and body products?
Be honest, if something is aesthetically pleasing and sheer olfactory delight, would you buy it? Do we really care if the Blueberry Cheesecake Body Butter we buy is 50% mineral oil or the Sugar Cookie Shea Body Wash contains just 1% shea? The truth is, most of us don't. That's why huge companies like Bath and Body Works make so much money.
I admit, I'm a sucker for anything that smells and looks good. What really got me interested in soapmaking was soap cakes. Soap designed to look and smell just like a cake. It was amazing, I honestly didn't care what the soap was made of, only that it was pretty and yummy smelling. I never bought unscented products, really.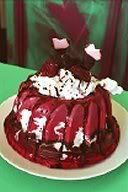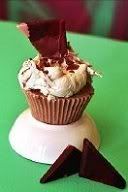 Tell me you don't want to buy this! *drools* Yes it's all soap! Images are from
CakeofSoap.
Before getting into making my own bath and body products, I never bothered to look at the ingredients list. The fact that the ingredients are all listed by their INCI names didn't help either. The average consumer would not be able to tell that Butyrospermum Parkii Fruit really means shea butter or that the ingredients are listed by weight from most to least. So who really knows what I was putting on my skin?
I stopped buying from companies like The Body Shop, Bath and Body Works and L'occitane long ago. Not all but most big companies focus on increasing profits and cutting costs. For example, a Japanese restaurant I know swapped japanese cucumbers for ordinary cucumbers in their food as they noticed how much money they would save. However, you'll notice that smaller companies (Etsy!), again not all, are greener and not only do they put more emphasis on the good things that go into their products, they look and smell fantastic! Plus, something handmade has a certain charm to it.
Or better yet, make your own! :)
So is it only me or are other people like this as well? What do you look for?
p.s. Scent for the cupcake below is a pineapple base and coconut frosting complete with sugar flower ;)