What in the world are azuki beans? Azuki beans are simply red beans (hong dou). The kind that is used to make red bean paste. They resemble kidney beans somewhat. To all the Malaysians out there, you'll know red beans for sure, the kind that your grandmother likes to make into a sweet, aromatic soup :)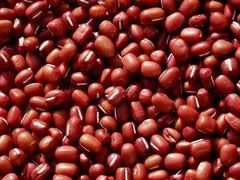 They are an old east asian skincare secret and when ground to a fine powder, gently polishes the skin without damaging it. Leaving it on as a mask will tighten the face and lift it. Supermodels are known to eat azuki beans for its ability to cleanse the kidney and remove dark circles under their eyes. Red bean buns!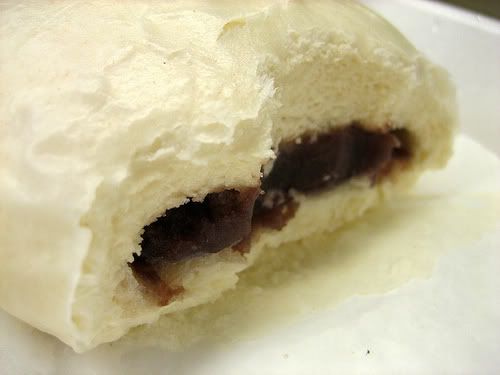 They are a joy to use because the recipes you can come up with that include adzuki beans are only limited by your imagination. To start you off, I will provide you with the simplest recipe of them all.
Azuki Beans Cleansing Mask
1/4 cup of adzuki beans

water
Grind the azuki beans to a powder in the blender. Let it settle for a minute or so before taking it out to avoid getting the powder in your eyes. Put a teaspoon or two of the powder in your hands and add wnough water to make a paste. Gently exfoliate your face and allow to dry approximately 10 minutes. Then rinse off with warm water.
Easy! I can give you soooooo many variations on this mask. If you find it too drying, soak a cotton pad in some jojoba oil and use it as a moisturiser afterwards. Combine the powdered beans with the clay that best suits your skin (kaolin clay is the gentlest) and/or powdered herbs and/or powdered kelp then add a liquid such as green tea if you want to stay true to the east asian recipe :) Oh, did I mention you could add oats and honey?
Red Bean Soup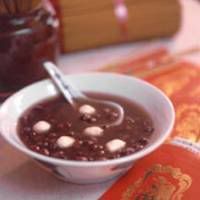 You can drink this while letting your mask dry. It is sweet, delicious and will nourish your body from the inside out! Reminds me of home.


1 cup azuki beans

7 cups of water

1 strip dried mandarin peel

1/4 cup gluten rice balls (found at asian grocery stores)

1/3 cup lotus seeds (found at asian grocery stores)

rock sugar to taste
1. Soak the azuki beans in water overnight. Drain.
2. 2 hours before making the soup, soak the lotus seeds in water.
3. Bring the water and the mandarin peel to a boil in a saucepan. You can add more water if you wish for the soup to be thinner. I like mine semi-thick.
4. Turn down the heat and add the drained adzuki beans and draines lotus seeds. Simmer partially covered for 1 to 1 1/2 hours until the beans have softened and are partially breaking apart.
5. Add the gluten rice balls and cook for approximately 20 minutes.
6. Add the sugar and stir till dissolved. Add more boiling water if it's too thick. Remove the peel and serve hot or cold.
Mmm, yummy! You can substitute the lotus seeds for sago, I prefer this. By the way, this is an old chinese recipe. The korean and japanese version is thicker leaning more towards the consistency of porridge. It is served with mochi, a japanese dessert. Commonly eaten during winter, so it is served hot with the melted mochi. It sounds absolutely delicious.
Oh, I'm getting hungry. Red bean ice-cream anyone?