This is my youngest sister's favourite sweet. Dragon's Beard Candy is a form of spun sugar and is said to have been invented for the emperor 2000 years ago in China. The candy is made of very fine strands of sugar wrapped around a filling of crushed peanuts and toasted sesame seeds.
The trick to making the fine strands of sugar is shown in
this video
. You might want to turn down the sound though. I still can't get it out of my head.
It looks like fun and the candy is worth the hassle, or at least, I think it is :D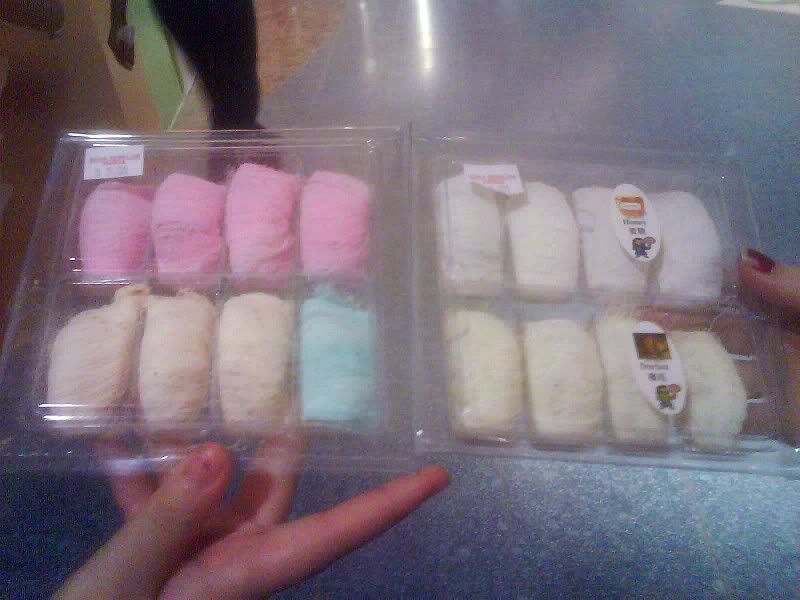 If you're ever down in Chinatown, I encourage you to try this sweet! Unless of course you don't like peanuts or are allergic to them, in which case, don't eat it! Make the candy and eat that instead! Still yummy.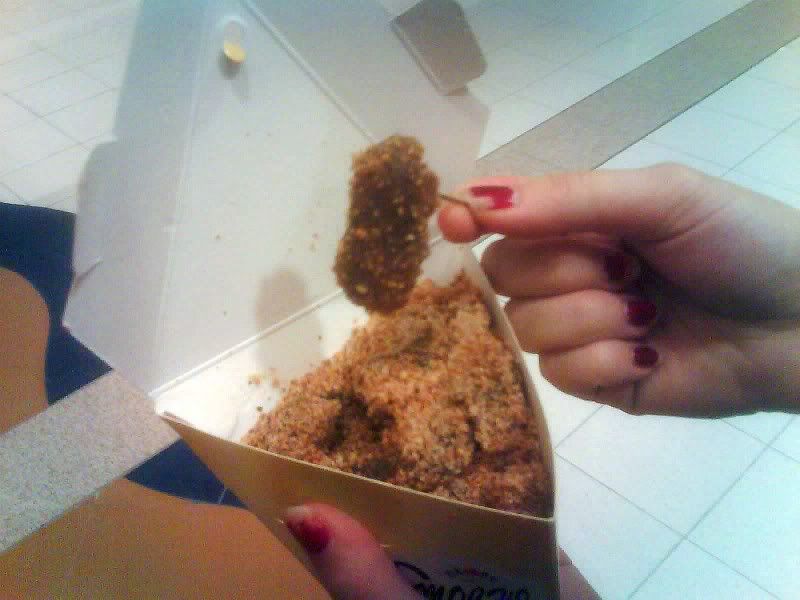 We also bought some, umm, I have no idea what it's called. The girl at the shop called it mochi but I'm quite sure it isn't mochi.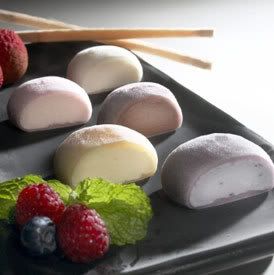 This is mochi. Japanese rice cakes with fillings such as red bean (azuki). Sometimes they fill it with ice-cream then they call it daifuku. Another must-try!
That's my beautiful sister, Amanda, on the left who has fallen in love with the aspirin mask.
See ya!