Here's a fun, fun way to keep your skin cool and moisturised. It's really good for sunburn or windburn and besides that, I think it's a really cute idea!


I found my camera! So I have pictures.
Frozen Honey and Egg Mask
1/2 cup extra virgin coconut oil
1 egg
1 tablespoon of honey
3 tablespoons of finely ground oats
1 cardboard tube (the kind you use for toilet paper)
1. Melt the coconut oil (if it's solid) for a couple of minutes on HIGH in the microwave.
2. Beat the egg until it's foamy.
3. Slowly drizzle in the coconut oil while whipping furiously. It should slowly start getting thicker and have the consistency of mayonnaise.

4. Add the honey and whip again.
5. I love my oats. Add in the finely ground oats at this point.
6. Stand the carboard tube on a plate and spoon in the mixture.
7. Freeze it overnight.
To use, peel off the top layer of cardboard and smooth it all over your face.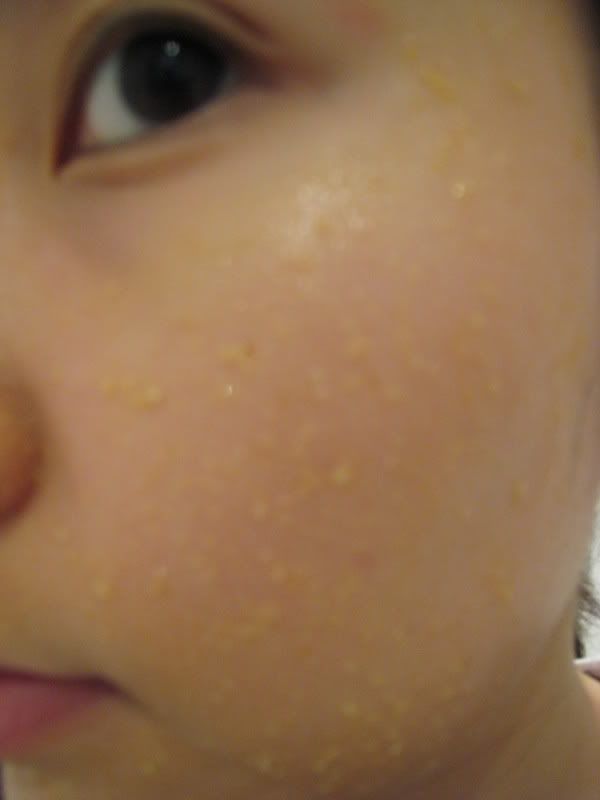 Leave on for 20 minutes and then gently dampen your hands and massage your face to exfoliate and rub off the mask. Then wash off with warm water. The oats are soothing and mildly exfoliating while the coconut oil and egg moisturise. I wonder if adding aloe vera gel is an option. Hmmm.



Apple Cider Vinegar & Green Tea Toner
1 part apple cider vinegar
1 part green tea
Make a cup of green tea. Steep a green tea bag or loose leaf green tea in some freshly boiled water. Let it cool. Combine 1 cup green tea with 1 cup apple cider vinegar. Dip a cotton ball into the mixture and sweep over your face in gentle circular motions.
Green tea is rich in antioxidants and the apple cider vinegar will help balance the ph of your skin. Apple cider vinegar is an old folk remedy and beauty secret said to cure ailments when ingested and remove product build up and keep hair shiny when used as a hair rinse.
You may substitute apple cider vinegar with lemon juice, cucumber juice or tomato juice. I added this particular recipe for a toner because some people worry about oil clogging their pores. This will get it right off.

Some people can't stand the strong smell of the vinegar. So do what I do and go over it again with a cotton ball dipped in plain green tea.

It can be drying so moisturise afterwards. On to my buttercream!

These are the ingredients I used for my Apricot Buttercream.
Apricot Kernel Oil
Apricots
Beeswax
Coconut oil
Emulsifying Wax
Conditioning Emulsifier
Distilled Water (not shown)
Vanilla Fragrance Oil
Vitamin E
Phenoserve (preservative)
And this is my Buttercream! It has a more creamy, buttery colour in real life because I infused the apricot oil with calendula flowers. The flowers cooking in the oil smelled so delicious, I kept going back to the pot just to smell it.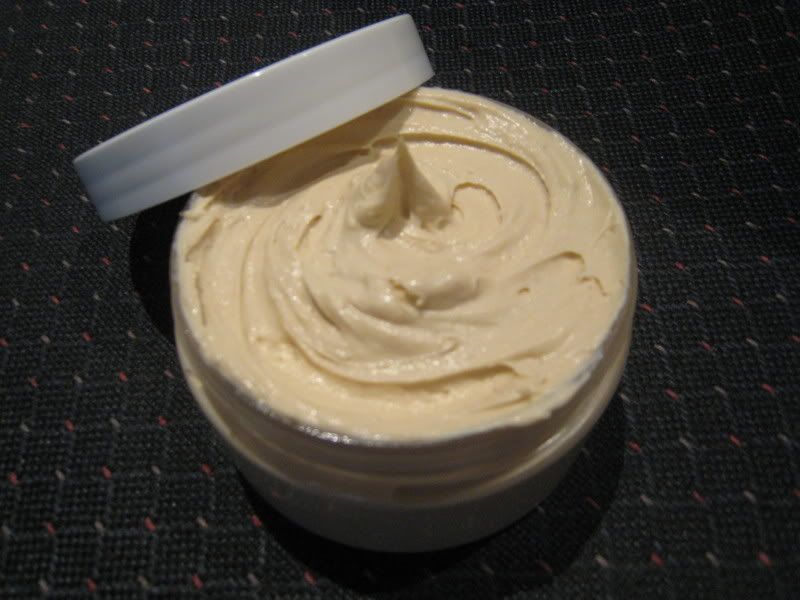 All those huge bottles you see at the back belong to Daniel. He's a fitness nut and clutters up my pretty kitchen with his protein and what not. Working at GNC and doing his personal training course seems to have further fueled his already flaming desire to purchase more and more vitamins and bodybuilding stuff.


Pretty soon, he's going to take up the entire kitchen!
The good news is I get to take some off the supplements he has that are good for skin, hair, nails and general well-being!

Anyway, have fun with the recipe, I'm going back to studying. Wish me luck!