Hello, everyone! Uni has been keeping me pretty busy as of late. Assignment after
assignment after assignment! I'll be making soap tonight so stay tuned for it in the next couple of days :). Melbourne is sunny today and the max temp is about 40C/104F.
Unbelievably hot so its a good thing today is my day off and I get to stay home and make soap!
Still some people are out and from the shouting and cheering going on outside my apartment, I'd say they're having a pretty good time!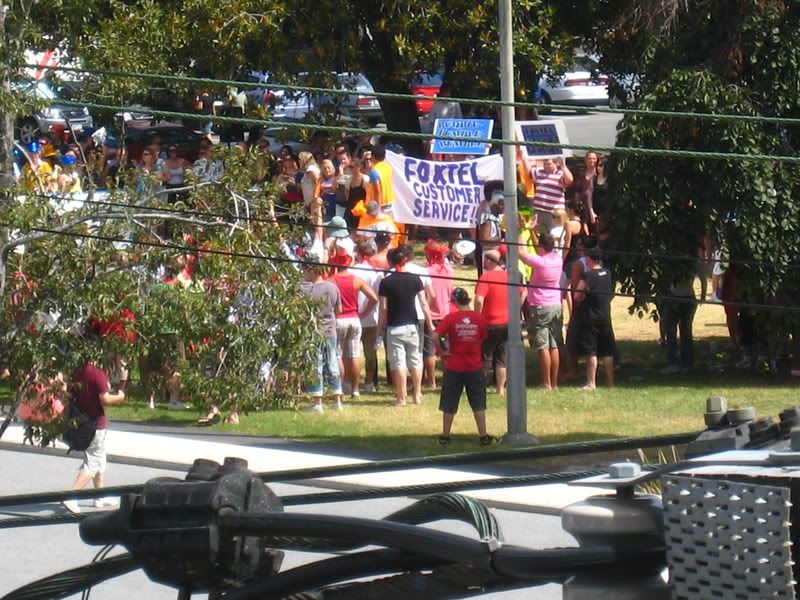 Really, I'm just testing out my camera's optical zoom. They seem to be big fans of Foxtel (cable TV).
Joanna from
The Soap Bar
and
Product Body Blog
featured
my soap
on her blog! Thanks Joanna, I'm glad you like the swirly tops on my soap :). Joanna owns her own business called
Product Body
which sells handmade bath and body products. From the
amount of people who rave about her products
, I'd say they're pretty awesome! I haven't tried them myself as shipping to Australia is expensive from the U.S but I still love going to her site and just browsing through her products. She has such clever names for her products like
Crush on You
(sugar scrub) and
Mama Bomb
(moisturizer for expecting mothers).
Take a look
!
Also, I've just received my order of shea butter and cocoa butter from
Mama Aum
. The first thing I did was open the bag of cocoa butter and take a HUGE sniff. I was absolutely blown away by the scent. It smells exactly like a bar of rich, dark chocolate. Normally, cocoa butters just retain a hint of their chocolatey scent but the smell of Mama Aum's cocoa butter was pretty full on! I love, love, love it! Go
here
to order some of their yummy creamy cocoa butter! Their shea butter (pictured below) is delicious as well and fantastic to work with in creams, scrubs and soap. Order some
here
!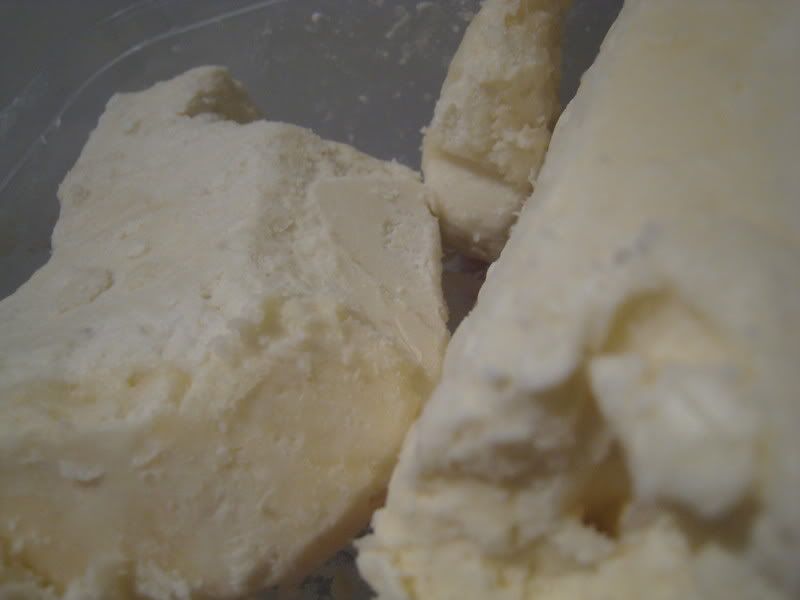 Their
customer service is also top notch
and I can't stress enough on how fantastic the quality of their products are. Do pay
them
a visit.
This is
tussah silk
from the
Mountain Spinnery
. They forgot about my order and forgot to send it until I reminded them a couple of weeks later which was a bit of a letdown. However, the silk is gorgeous. It's so soft and so fine. The great thing about tussah silk is that no silkworms are killed in the process, the silk is collected after the moths have broken free of their cocoons. And yes, the silk is for my soap like everything else is :D. I was also wondering if silk really does make a difference in soap?
Recently I ordered some polymer clay jewellery from
Acrylicana's etsy shop
! They're really cute too. Take a look!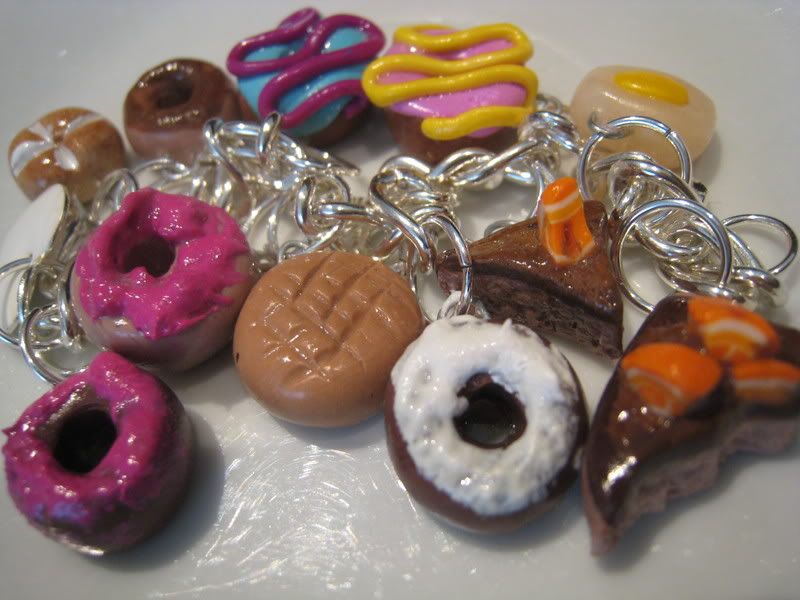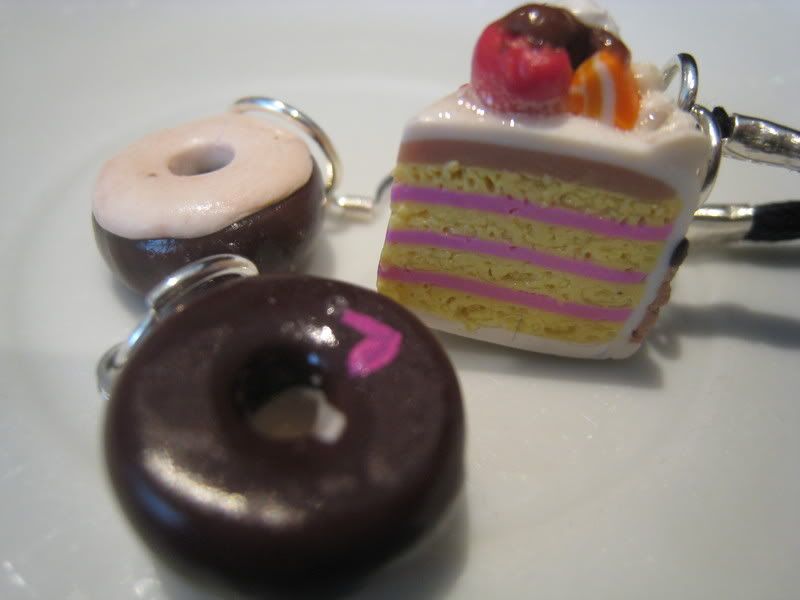 I've added more blogs to the list of blogs I read. They're on my sidebar and are all very interesting and definitely worth taking a look.
See you all very, very soon, I promise! I also have a visual treat for my readers the next time I blog. Hope you like it :)