Wow, I've been away for a while haven't I? Sorry for my random disappearing acts! Uni has started and I can't believe that I've been so busy this week. I've been dying to make soap and I have all these ideas running through my head that I just can't wait to get on to them!
Apart from that I want to get started on making my own shampoo and conditioner. We'll see how that goes! Hopefully soon. I want to make so many things actually, creams, bath bombs, scrubs. Honestly, what an expensive hobby this is! To profit from it is a dream that I haven't reached yet unfortunately but I'm taking it one step at a time.
This is a carrot and calendula soap made with carrot juice, carrot seed oil and calendula infused sunflower oil.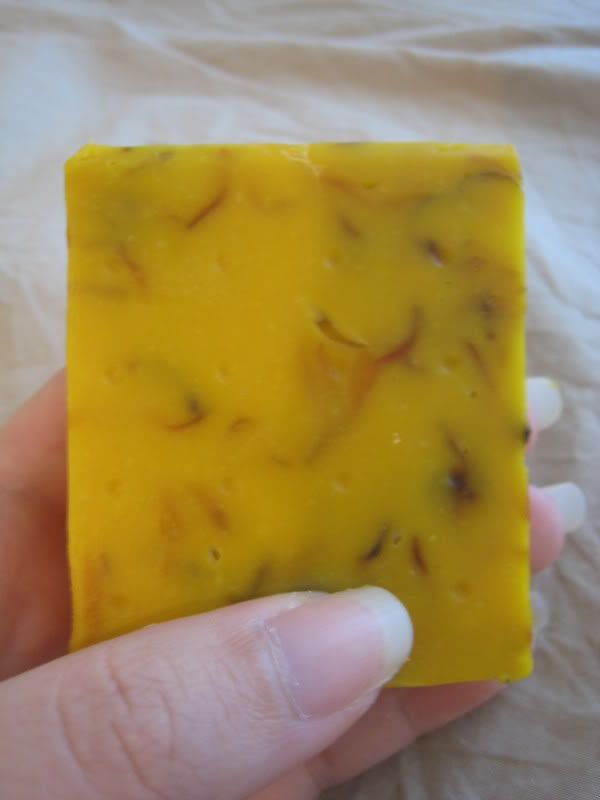 I scented this with roman chamomile instead and the apple like scent combined well with the carrot oil making it smell sort of fruity. This is meant as a facial soap so my cousin will be my personal reviewer in about 6 weeks? I hope this works well!
On another note, I've misplaced the key to my letter box!!!!! Which reminds me, I'm going to go look for it now! You can tell I'm extremely unorganised :(