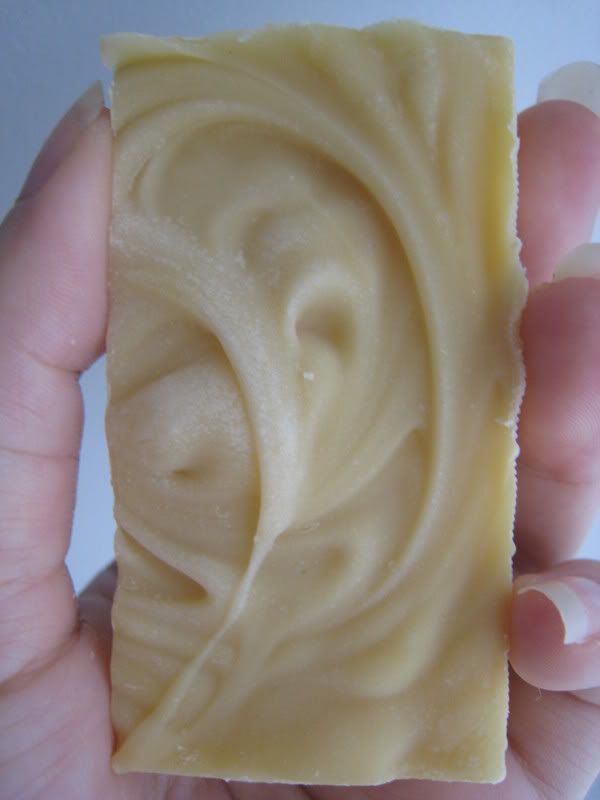 This is the soap from
this post
below. It contains olive oil, rice bran oil and shea butter and was made with rice water. Also I scented it with
Rice Flower and Shea(BBW) Type
from
Save on Scents
. I've never smelled the real Rice Flower and Shea from Bath and Body Works but this fragrance oil is amazing! It's mild, not overpowering and has a delicate scent. I can really only describe the scent as pretty :) I'm happy with this except I would've have liked the base to be whiter.
I'm making a carrot and calendula soap today. It's going to be a facial soap for my cousin who has extremely oily skin. I'll be scenting it with lavender eo and tea tree eo. Hope everything turns out as planned! I'll keep you updated :)
I decided to infuse olive oil with a couple of vanilla beans. I cut it in half then sliced it lengthways but not all the way. Then I put it in the bottle and gave it a good shake. Probably shake it once a day for a week. My hands wont stop smelling of vanilla now. Yummm...
Uni starts next week. I'm not looking forward to it. I have to speak to a course advisor about something that I really hope isn't bad news and she's sort of scary too. Can't wait to get that over with.