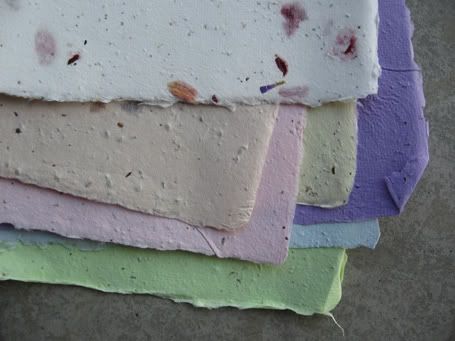 Isn't this a neat idea? Seed paper is just recycled paper with seeds embedded into it. The idea is to plant your seed paper in some soil and watch it grow! An excellent way to give back to nature.
You could use seed paper for packaging your soaps as well! Maybe in a cigar band wrapper? Seed paper can be used exactly like normal paper so you can print on it! The downsides are it's probably more expensive than regular paper and you may not be able to ship internationally with seed paper.
Below are some links to companies that sell seed paper.
Australia
Paper Go Round
USA
Green Field Paper
Flower Seed Paper
Canada
Botanical Paperworks
Here's an article on how to make your own seed paper! But I doubt you would want to go through all that trouble. If you do, let me know how it goes! Click
here
to be taken to the article.