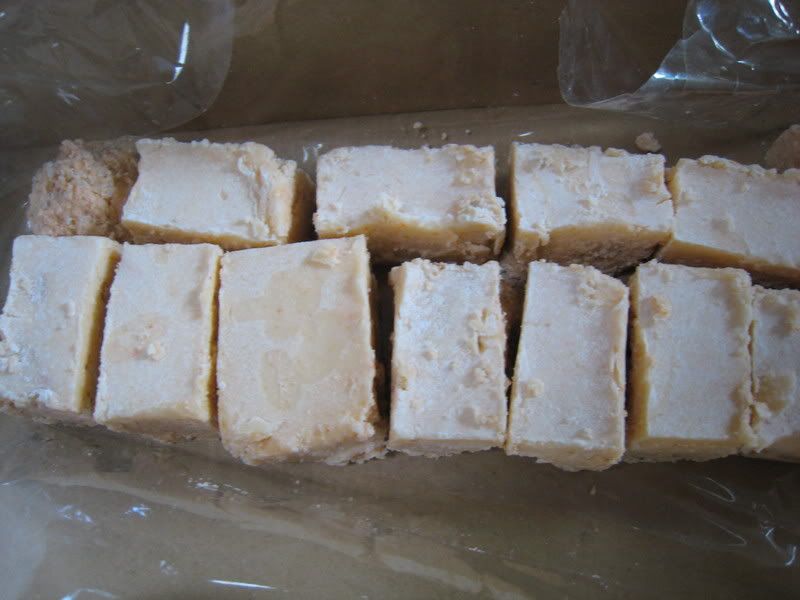 I don't know what happened :(. I used 80% coconut oil, 15% olive oil and 5% castor oil superfatted at 15%. I stirred the soap to a light trace then added some celtic salt, which by the way tastes great with food, that was equal to the weight in oils so 500g oils and 500g salt. Stirred it some more until it was quite thick, poured it in to the mould and shoved it into a warm oven till it was hard. Somehow, all the salt sank to the bottom and did not incorporate with the soap. So, what I got was soap with salt at the bottom. Not the homogenous bar that you're supposed to get. You can see what I mean in the picture below.
When I washed with it, it was very scrubby and the lather was okay. I read on forums that the lather is supposed to be creamy like a lotion and it shouldn't feel scrubby at all! More like a smooth marble.
So, what went wrong? I'm at a loss :(. Too coarse salt crystals perhaps? Not enough lye? Any insight is welcome!
By the way, the fragrance is
Yuzu from Sweetcakes
. It smells like grapefruit but I'm not crazy about it. It was never really one of my favourite smells. I might blend it with something smoother. It's too sharp for me.