Here's my first attempt at felted soap. What do you think? I'm undecided at the moment. It was lots of fun making it! I wonder though, what happens to the wool when your soap bar gets smaller and smaller. Does the wool shrink with it until it can't shrink anymore or does the soap disappear and leave the wool covering behind? By the way, the soap underneath is a chocolate soap made with goat's milk. Moving on!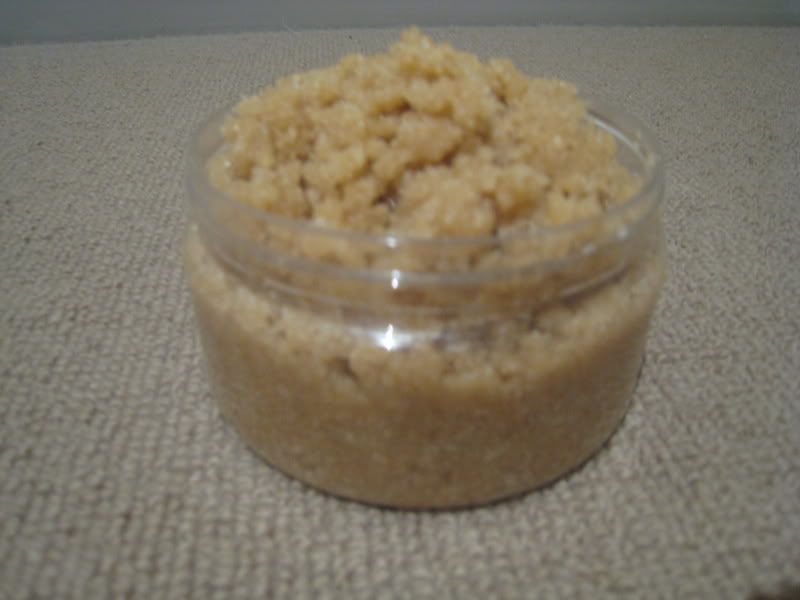 This is my Granola Scrub. You can make your own
here
. This scrub contains ground oatmeal, ground almonds, brown sugar, raw cane sugar, white sugar, almond oil, cocoa butter, macadamia oil, wheatgerm oil, honey, preservatives and sugar cookie fragrance. I'm happy with how this turned out! It feels like moist cookie dough :)
My next soap will be a Shea and Mango Milk soap. If it turns out to be a success, should I give away a bar of soap to someone for free? You could be my personal reviewer! And no your skin will not melt and fall off! Err...I hope!
I joke, I joke! :) Goodnight.