I turned 21 yesterday. Now I want to be 18 again. But when I was 18 I wanted to be 16 again so don't pay any attention to me.
I didn't have a big celebration as its too close to everyone's exams especially mine :(. I went for dinner instead with Dan at
Ezard
. The food was UNBELIEVABLE. The chef knows what he's doing, for sure! The service was impeccable as well. Everything about the place was wonderful (except the price). Definitely a place for special occasions.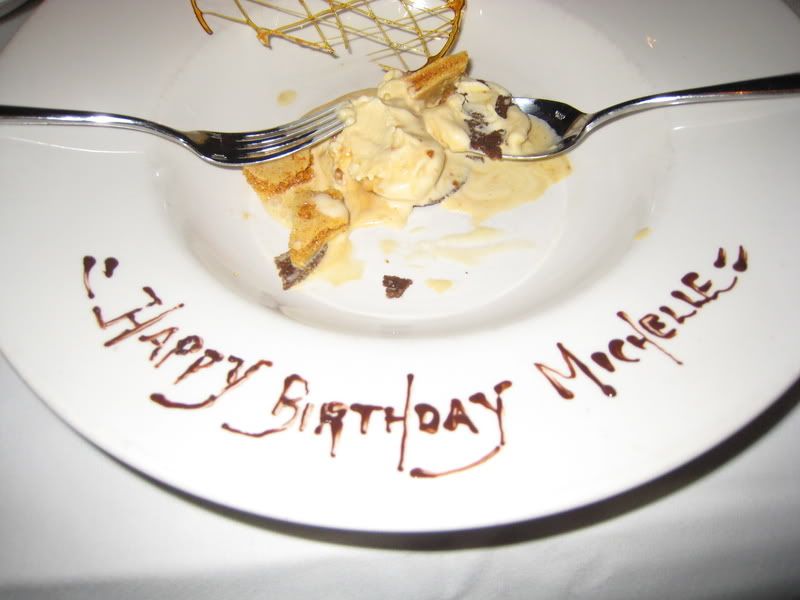 My half-eaten Honeycrunch Ice-cream which was supposed to look like
this
.
Coconut Ice Salt Bars fragranced with
Island Coconut from Brambleberry
. By the way I don't know if I mentioned this but you can get Brambleberry fragrances from
Aussie Soap Supplies
if you're aussie ;).
Success at last with the salt bars. I used 100% coconut oil at 20% superfat and stick blended to a very thick trace then added fine sea salt, its weight in oils.
I know I've been away for long and I apologise. I've let my regular readers down. I promise to try and post more regularly.
Elizabeth from
Gassner Custom Soaps
sent me a little surprise in the mail for participating in a contest on her blog. I'll let you guys know what it is soon ;). It smells yummy!!!
I'm going to go stalk my favourite blogs now! Hehe!!