A few days ago, I was over at Joanna's blog
Product Body
who by the way is an awesome bath and body formulator, and found out about a
trade
she did with Leslie from
The Hungry Housewife
. You can read Leslie's take on the trade
here
. Leslie's banana bread for Joanna's product goodies! How incredible is that? Pure genius, I say!
That's how I discovered Leslie's
recipe for a banana bread
. If you had gone over to Joanna's blog and read about the trade and taken a peek at the pictures of the banana bread you will understand why I just *had* to make this. It was great timing because I had four bananas sitting in the fruit basket that were starting to turn black.
Ta-dah!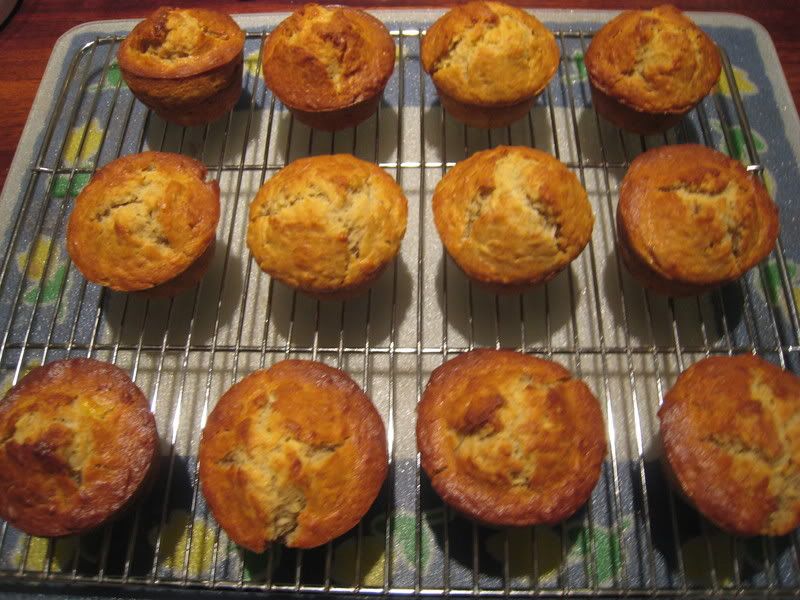 Wow wow wow!! These were so-very-incredibly delicious! I can't believe I actually made these! Why do they look like muffins? I wish I could say I did it on purpose just to be creative and different but the truth is, I don't have a bread baking tin so I improvised :).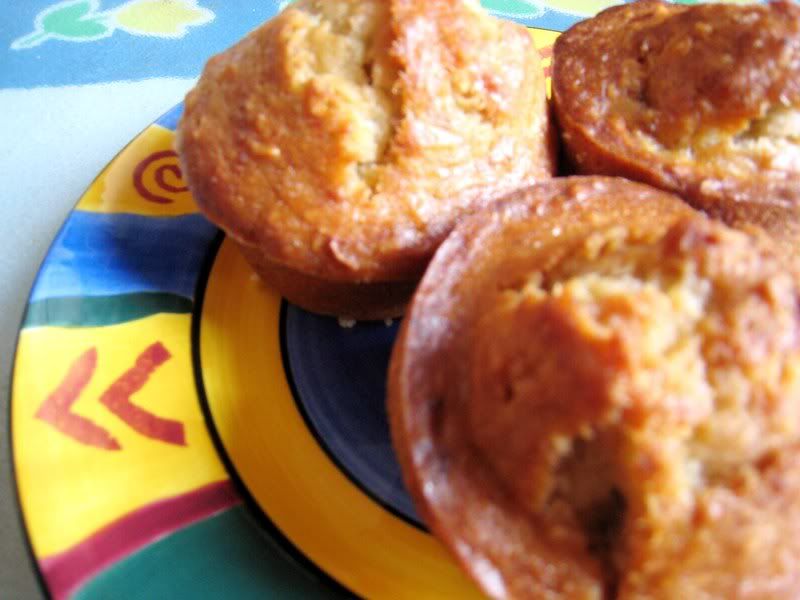 Also, there are only three banana muffins pictured in this photo because I took these two days later and these were all that were left. 10 people tasted the bread and all of them gave a thumbs up! And this was without the blueberries!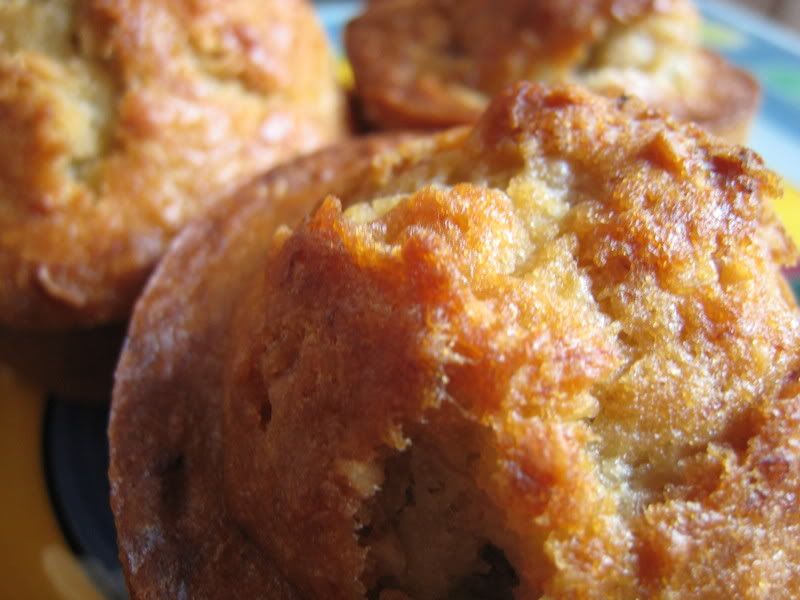 So, if you are just dying to make some banana bread now and I know you are ;) scoot on over to The Hungry Housewife's blog and check out her
banana bread recipe
. Then after that,
banana bread french toast
maybe? All in all, this really is the perfect banana bread!